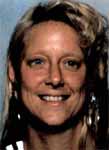 As I opened my computer this morning, I saw a story that, once again, touched my heart deeply; a 24 year old son doing an interview pleading for knowledge about his missing mother. As the tourist season on the Grand Strand in South Carolina is preparing to open, with headlines about all the latest attractions, we have forgotten a story that one family lives with each and every day.
It's reported that in 1990,
Larry Hayslette
, Andrea Hayslette's husband and father of her two children, was convicted of a charge of domestic violence against Andrea, an incident where he attacked her in the shower, held her hostage in a locked bathroom for hours, then tried to make her leave the home, still naked. She stated that Larry was often violent if under the influence of alcohol.
In 1993 Andrea Hayslette was a straight A student at local Coastal Carolina University where she also held a part time job. She was married and the mother of two small children, a devoted mother, preparing for a career in marketing and communications, getting ready to take her final exams. One of the things in her regular routine was taking her two children to the library in Surfside Beach twice a week. By all accounts of both friends and family, Andrea would never leave her children behind, so to assume that she somehow walked away from her life doesn't add up.
On April 24, 1993, Andrea was last seen by a neighbor at the Deer Track Villas in Surfside Beach where the family of 4 lived. By April 28, 4 days later, she was reported missing by her parents because it was not in her character to be out of communication with them for that length of time, and to be away from her two small children. Her truck and her van, along with all of her clothing and jewelry, were still at the home, but missing was her suitcase, toothbrush, her purse and other personal identifying items.
When her parents returned from a trip to Disney World with grandson, Ryan, his younger sister, Katie, only 2 years old at the time,
stated that
"Daddy put Mommy in those bushes." Because of her young age, this statement was not allowed to be presented in court, but led investigators to believe that foul play existed and Larry Hayslette became the number one suspect.
By May 24, 1993, a mere four weeks after Andrea disappeared, Larry Hayslette returned to his father's in West Virginia, returning to Surfside Beach one time after that to gather his belongings and move back there. Family court judge awarded Andrea's parents permanent custody of her two small children, a move that was definitely in their best interest considering some of the headlines we read today.
Eventually, in 1995, Larry Hayslette was convicted of forging Andrea's signature on the title of her vehicle for the purpose of selling it, and in 1996 he was charged with Andrea's murder, however, the charges were dropped in 1997 for lack of evidence and this case has grown cold over the years.
Here we are today in April of 2012 still without answers or justice for Andrea Hayslette and her family. Along the Grand Strand we have a couple high profile, nationally known, missing persons.
Alice Donovan'
s case came to a close in 2009, 6 years after she was abducted from Conway's WalMart parking lot, when her remains were finally found, and
Brittanee Drexel
who vanished from an Ocean Blvd. hotel while on Spring Break in 2009, yet we haven't heard much about
Andrea Hayslette
and the circumstances surrounding her case.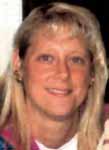 What can we in our community do to help find the answers? With so many advances in technology in the last 19 years, including DNA and social media, we can do a lot to at least bring the name Andrea Hayslette back into the forefront. News pieces like the one today from
WPDE
, Carolina Live, helps tremendously, it's this piece that brought my attention to the case, and I'm sure there are others in the area who were not aware of it before. Registering the case with a missing persons organization like
CUE Center for Missing Persons
located in Wilmington, NC,also raises the awareness level and continues to educate the public on the fact that she is still missing, and offers advocacy for the family and for the case.
The family can continue to make noise publicly and on social media networks to bring awareness back to the investigation. Clues are there, we just need to find them, and to assist investigators in bringing a resolution and justice for Andrea and her family. Over 19 years memories tend to lapse, but someone knows something and has been living with it all this time; hopefully they hold the key and will come forward.
If you feel you have that key, please reach out and contact Horry County Police, Lt. Russell Jordan at 843-915-5350. Case #1993-00014009
NamUs MP # 10575
Case Information
| | |
| --- | --- |
| | Missing |
| | Andrea |
| | Lynn |
| | Hayslette |
| | |
| | April 24, 1993 00:00 |
| | 05/04/2011 |
| | |
| --- | --- |
| | 29 to years old |
| | 48 years old |
| | White |
| | |
| | Female |
| | 64.0 |
| | 100.0 |