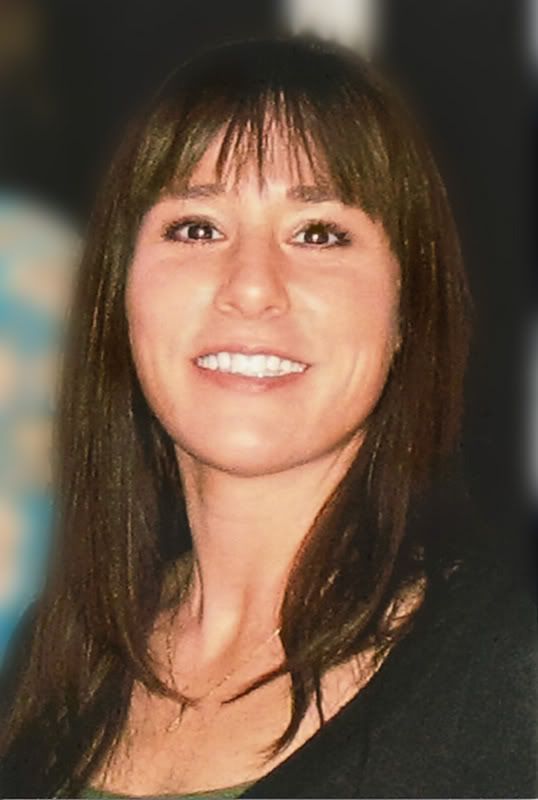 Lisa has been missing from her home in Plainfield, Illinois since April 30, 2007. There are suspicious circumstances surrounding her disappearance and the details can be found on several sites listed at the bottom of this post.
Lisa and Craig Stebic are the parents of 2 children, Zach and Lexie, who for some time before April 30 lived in a home where tensions were high. Lisa and Craig had filed for divorce,lived in the same home with the children, although essentially living separate lives.
Lisa is reported, by her best friends and family members, to be a loving mother who adjusted her life according to the needs of her children, taking a job at the school cafeteria so she could be involved with them after their school day. She was looking forward to starting a new life, but, Craig Stebic was still verbally abusive. On the day she went missing Lisa signed and mailed a petition for him to be temporarily evicted from their home so that he could no longer damage the mental health of the family.
Craig Stebic has been put on notice as a person of interest in Lisa's disappearance, but, no arrest has been made. For over a year Zach and Lexie have been living with their father under this cloud and since October Craig Stebic has put an end to all communication with Lisa's family, grandparents, aunts and uncles and cousins of Zach and Lexie.
Lisa's family refuses to give up. They keep the momentum going in the search for answers that they, and Lisa's children, richly deserve. As grandparents they have had to file a petition in the courts to see their grandchildren. Grandparents have no rights given to them by the system, they have to fight for the right to visit the children of a daughter they love so much.
What affect does this isolation from family have on these kids? Children of divorce are more likely to have problems in life, but what about children of divorce where the mother has vanished?
It will take a strong support system to help these children develop into stable adults. When part of that support system is kept from them, what can we expect for them? They undoubtedly are missing their mother and her presence in their lives, then to be kept from interacting with those who also love them must be devastating to their young psyches. They must have so many questions and so few answers.
Please keep Zach and Lexie Stebic in your thoughts and prayers along with Lisa and her family that one day she will be found and justice will be served.
http://www.acandyrose.com/
http://www.suburbanchicagonews.com/heral....EBIC_S1.article
http://www.charleyproject.org/cases/s/stebic_lisa.html
http://profile.myspace.com/index.cfm?fuseaction=user.viewprofile&friendid=201490132&MyToken=dcea0db6-f92c-4f60-b542-1235f7e2b356
http://www.findlisastebic.com/index
A low-key anniversary of Lisa Stebic's disappearance
The small-scale gesture comes four years after Stebic's April 30, 2007 disappearance from her home on Red Star Drive. This is the first year since her disappearance that Stebic's family hasn't organized a public vigil or ceremony in her honor.

With no news from law enforcement or suspects, friends and family have reigned in some of their search efforts. Most have abandoned the idea that she'll turn up alive.

"We don't have lingering hopes that she will be spotted at a Wal-Mart or something," said Stebic's cousin, Melanie Greenberg, who has served as a spokeswoman for the family since the disappearance. "We know that she's dead, that she's a victim of foul play."

Details remain unclear about what happened the evening she disappeared. Stebic, who would be 41, often worked out in the evenings at Plainfield North High School. Craig Stebic, her estranged husband, has said he was working in the backyard while their then-10-and-12 year old children went to nearby store for candy.

The couple was in the middle of a divorce, and Lisa had obtained papers that day to evict Craig from the home, Greenberg said on Thursday from her Naperville home.
"Lisa is not going to be erased because we will carry on her memory and continue to make noise about it," Greenberg said.